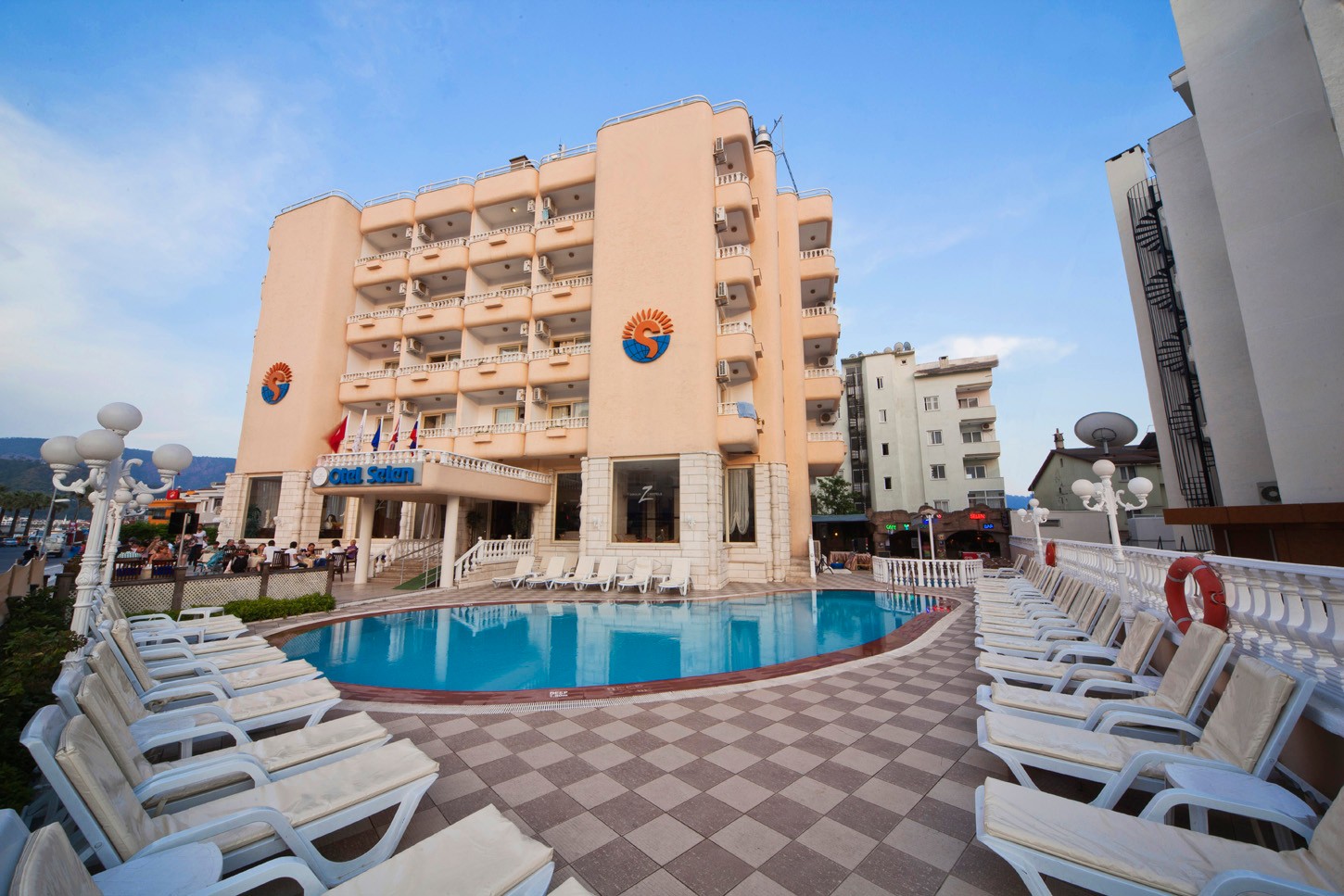 Enjoy the All-Inclusive holiday in the centre of Marmaris!
Selen Hotel awaits you for a holiday where you will meet the unmatched beauties of Marmaris!
Would you like to experience an unforgettable holiday with your loved ones in Marmaris, one of the favourite destinations for summer holidays, with its unmatched nature, entertainment and activity facilities? Selen Hotel awaits you for a Marmaris holiday where you will enjoy every moment with its central location and All-Inclusive concept.
Located 900 m to the centre, the property is ready to welcome you with its outdoor pool, sunbathing, restaurant, bars, rooms, some of which with sea views, and activities. Book now to enjoy Marmaris!

Food & Beverage
Spice up your holiday with open buffet flavours from Turkish and world cuisines!
Main Restaurant
You can start the day with a rich open buffet breakfast at the main restaurant of Selen Hotel, which serves three meals. For lunch and dinner, delicious hours await you with exclusive flavours from Turkish and world cuisines.
Indoor restaurant has a capacity of 140 people. Besides the open buffet service at the property, the room service is also available. After breakfast and meals, you can sip your refreshing drinks at the outdoor restaurant with your friends or family.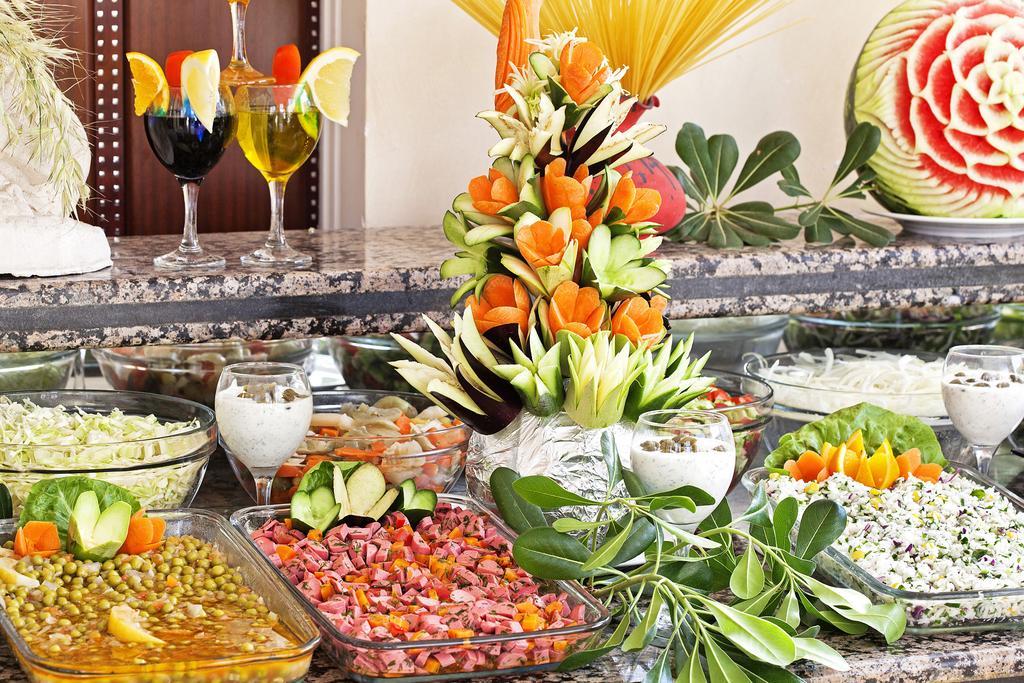 Bars
You can savour the Marmaris sun by the pool all day long along with refreshing drinks at Pool Bar.
You can take lovely coffee breaks with your friends or family against the magnificent bay of Marmaris offering natural beauties at Terrace Bar. In the evenings, Terrace Bar will be again the address for fun-filled hours with music after dinner!
An amazing atmosphere awaits you at Lobby Bar. You can take joyous breaks at the Lobby Bar both with delicious snacks and drinks. You're invited to Lobby Bar to have a chat with your loved ones accompanied by sandwiches, hot or cold drinks, special cocktails or your favourite drink.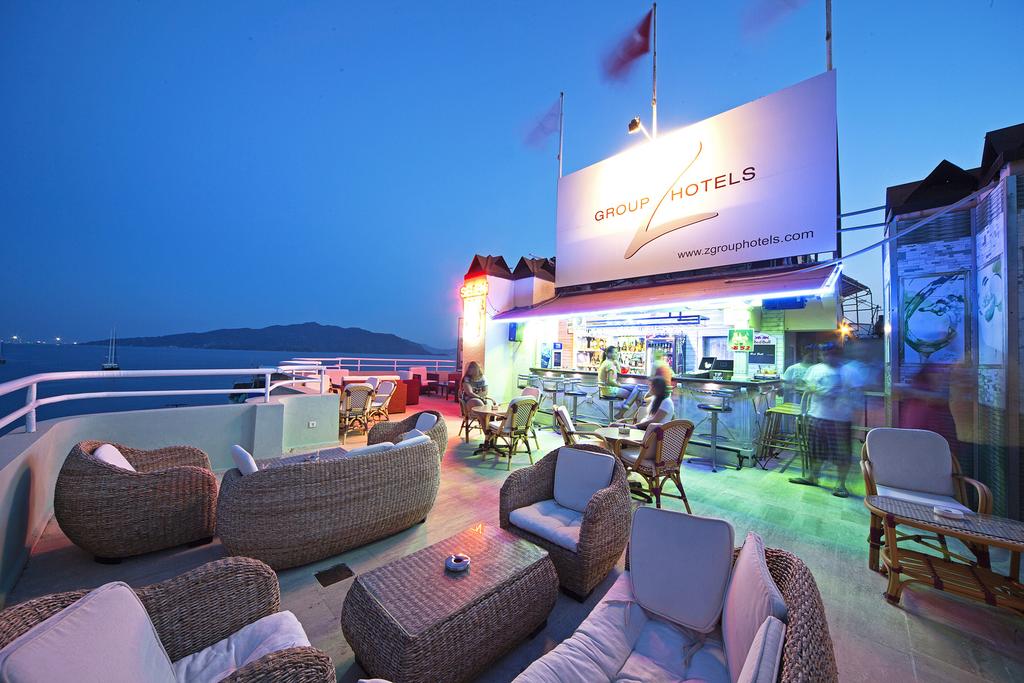 Entertainment & Activity
The outdoor pool where you can enjoy the warm sun of Marmaris all day long will be one of your favourite spots on holiday with its special spaces both for adults and children.
Besides, games like arcade, billiards, dart await you to spice up your day.
If you wish, you can also juice up your holiday with daily tours to explore Marmaris.
You can enjoy your time at Terrace Bar along with music and view after dinners at the property, which has soft animation service.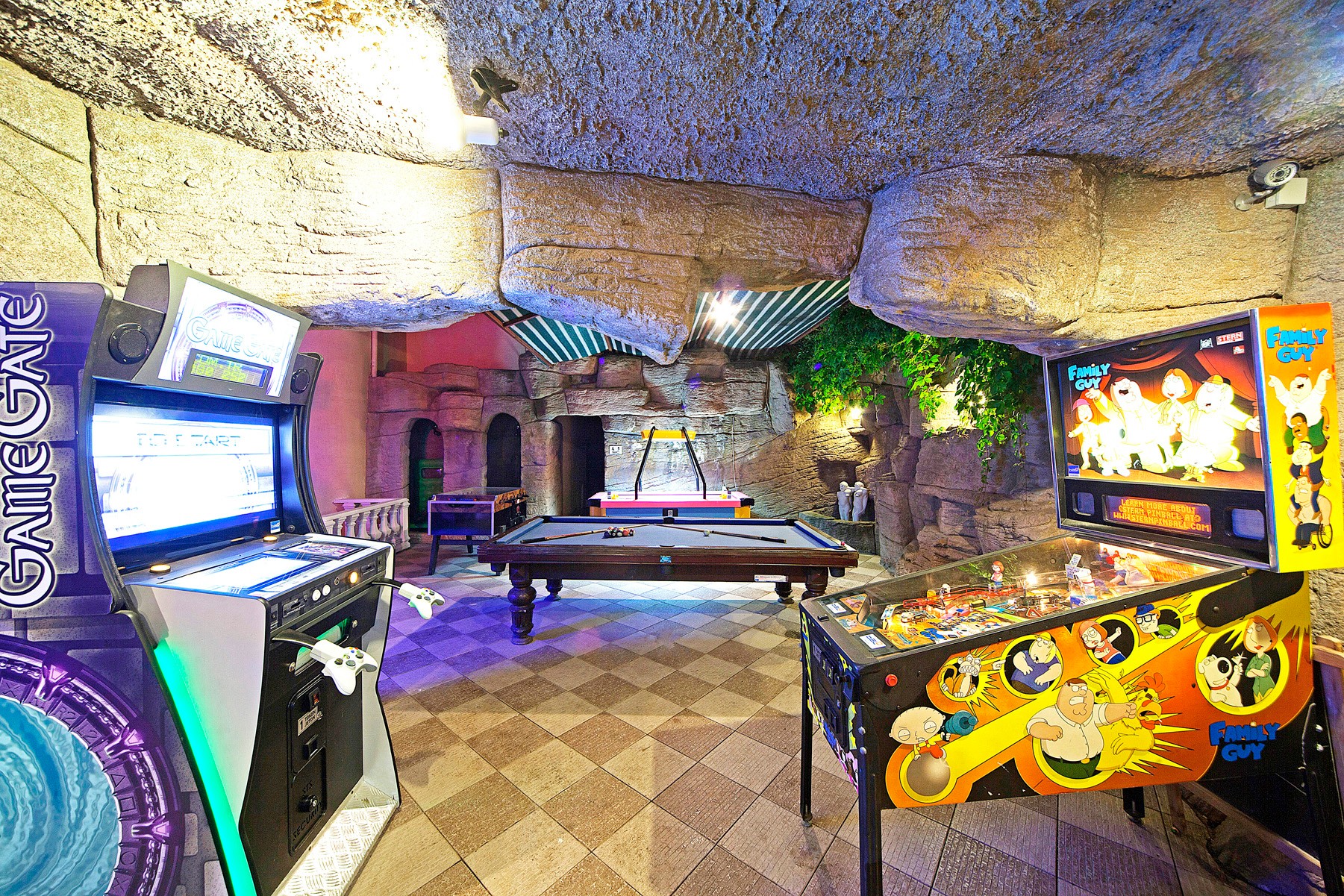 ROOMS
An accommodation experience at home comfort awaits you!
Selen Hotel welcomes guests with its spacious standard rooms and family rooms, which provide a suitable space for crowded stays. Offering home comfort, all rooms feature balcony, satellite TV and air-conditioner. Some rooms are against sea view.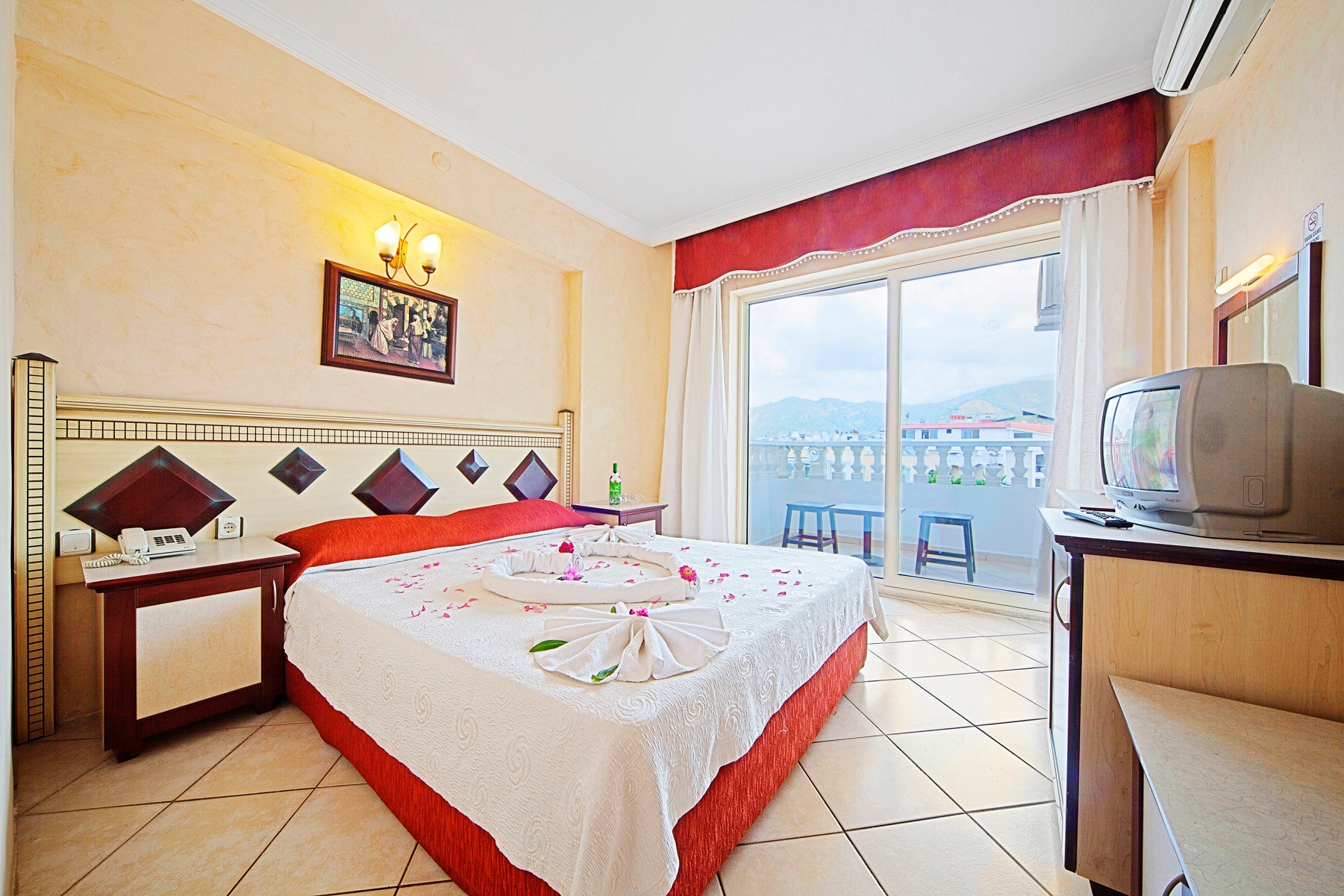 Standard Room
25

m² -

3

Adult
+ 2 Child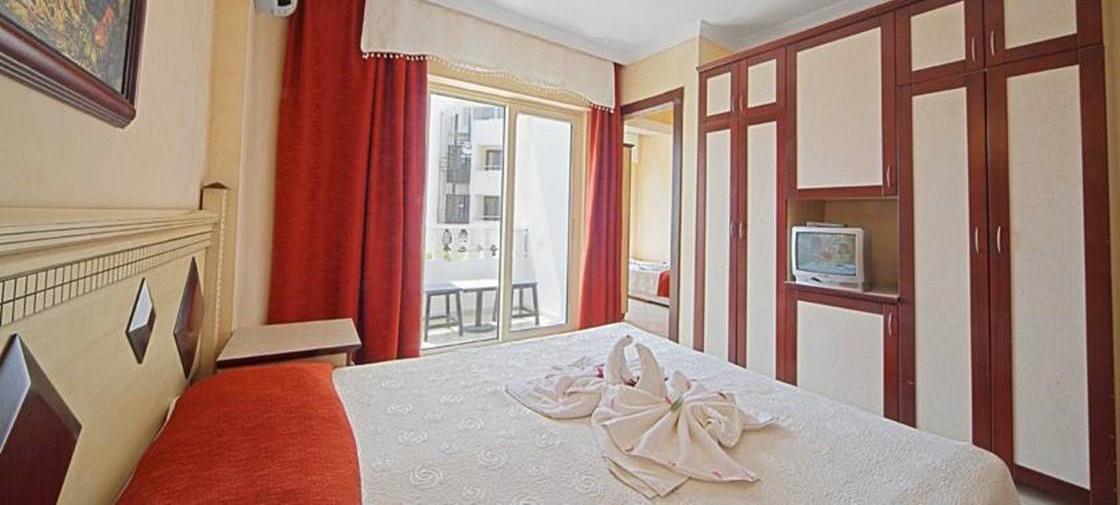 Family Room
35

m² -

3

Adult
+ 2 Child